Mira Thiruchelvam from 9 Grader Nord presents her commission work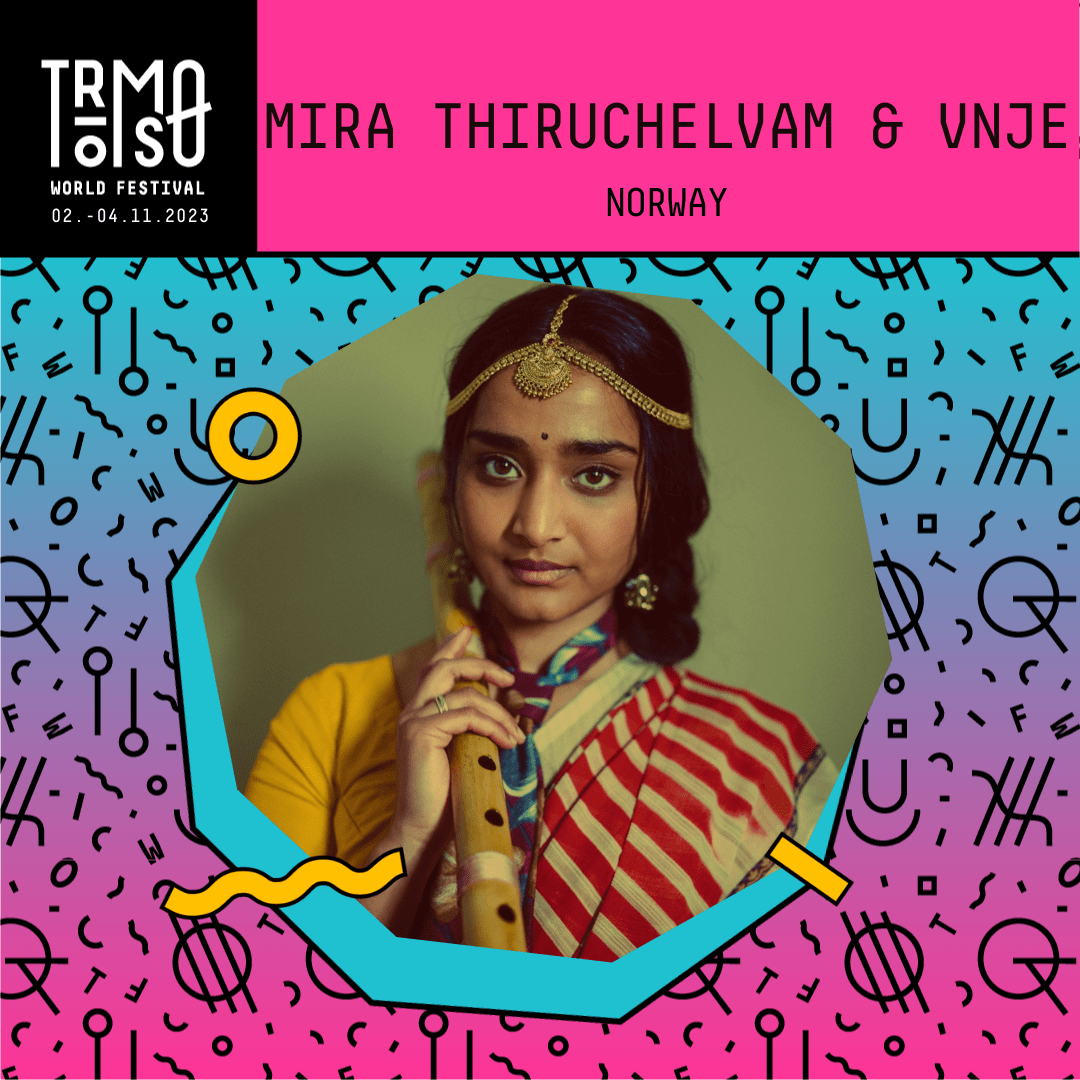 The orchestra Mira Thiruchelvam has assembled in her cooperation with Vestnorsk Jazzensemble (VNJE) bears a deeply personal signature – and it speaks volumes about the still untapped potential on the Norwegian music scene.
Thiruchelvam is a flutist, composer, lyricist and producer, known from her band 9 Grader Nord and award winning collaborations with Gutu Abera and the concert version of Karpes Omar Sheriff. Throughout her career, she has blended her musical background from Sri Lanka with just about anything. In this instance, "just about anything" means diverse impulses such as Syrian oud, Indian classical violin and vocals, indie dream pop from Bergen, greek folk music, modular synths and jazz heavyweights.